Southeast Alaskan girl living in Oregon. Petsitter. Adventurous omnivore, aspiring adventurer, lover of life. I'm also pro-soup.
Friday, October 8, 2010
Are you glad it's Friday? I sure am. Getting back into doing schoolwork is so hard after having so many months off! It's nice to be back, though...I think.
Here's some things I'm loving lately!
Excitement #1: My new planner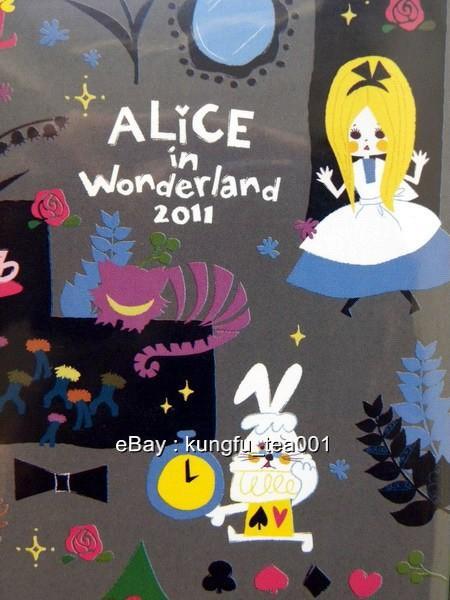 I am one of those people who still uses a paper planner, not some sort of planner in my phone. I like being able to obsessively plot things on paper and see my life's doings all at once. This time of year is always exciting for me, because it means I get to buy a new planner for the next year! (Yes, I am a nerd. Hush.)
I have been buying
Shinzi Katoh
planners for the past three or four years, but this year I wasn't finding any designs that struck me as particularly awesome, that I wanted to see for the next year and use several times a day, every day. In my eBay searchings I found
this seller
who has some pretty darn cute planners. So I ordered one and I'm waiting for it to come in the mail. You need to look at
the super cute pictures
of the inside of it! AGH, so cute! I collect Alice in Wonderland stuff, so I'm pretty excited about this. I have a Shinzi Katoh Alice planner right now and it's pretty awesome.
Excitement #2: First Alaskan Winter of the season!
You may have already seen this Excited Face Brittany Picture
on Twitter
or
Facebook
last night. I'm Really Excited that the
Alaskan Winter
is now out because it's brewed with spruce tips. You can also buy other yummy Alaskan food items like
spruce syrup
or
spruce jelly
. The flavor is a little bit...different to some people (like Jonathan's family, who I got a big bottle of syrup for for Christmas when I first met them :oD), but I think it's great!
Anyway, the Winter is a really easy to drink, mellow beer, as far as winter beers go. I highly recommend it!
Excitement #3: The Point
I have to admit, I have not actually been to
The Point
yet in Ketchikan, but I "like" it
on Facebook
and, if you want to see some beautiful pictures of soup, this is THE place. It is like soup porn to me. Just LOOK at these amazing pictures of soup (all images from The Point's Facebook page):
Does that make your mouth water or what? Can you tell where I want to eat every single day when I'm there in December? Is there anything more that an Alaskan girl needs in Ketchikan in December than a beautiful bowl of soup? Nope. Nothing. (Okay,
there is coffee
, but go with me on this one!)
Also, there's live music on Fridays! What more could you ask for?
One more thing, I MUST add this because it is SO TRUE and SO FUNNY! Taken from The Point's website, "
24 Alaska Facts to Help You Avoid the Pitfalls of Ignorance
." Beware! You will laugh so hard you are going to pee your pants. Don't say I didn't warn you.
Excitement #4: A couple blogs I super love
I read quite a few blogs, but there are few that make me giddy when I see there is a new posting. This is only SOME of them, so if you are a friend of mine and you know I read your blog and I didn't mention it, it's not because I don't love you, obviously. Right?
Here's blogs you should love, too:
Okay, that's enough to get you going. (P.S. If you tell me some blogs that you super love I would appreciate it. I love finding new blogs to read!)
Thank you for reading another Friday's worth of things I'm loving lately. You know...YOU could always tell me something you are loving, too!
Posted by

Brittany
at 1:00 AM