Southeast Alaskan girl living in Oregon. Petsitter. Adventurous omnivore, aspiring adventurer, lover of life. I'm also pro-soup.
Thursday, August 12, 2010
It was a late night for me last night! Two in the past week. Who am I? I didn't get into bed until 1:15ish or so. Andi and I had the best time at the
Fez
! I got lots of compliments on my track suit! As the party invite stated, "Party with your Tranny pals, Art Fags, Rock Stars, Porn Stars, Sluts, Faux Queens, Drag Kings, Club kids, Fashion Monsters and Local Cuties." I mean, how could we not have a good time?
What is this face I am making?
Again, the sad face while Raisin eagerly inspects my mouth. Or maybe I'm getting kitty kisses.
We met up at Andi's house and took the MAX downtown. Luckily, there weren't a ton of people on the MAX to see us in our outfits, even though I think we looked pretty cute. When we showed up to the Fez there wasn't all that many people there, so we sat down and had a great view of the stage. Andi knew someone who was going to be performing that night, so we wanted to be able to see. There were so many great outfits! Everyone looked awesome!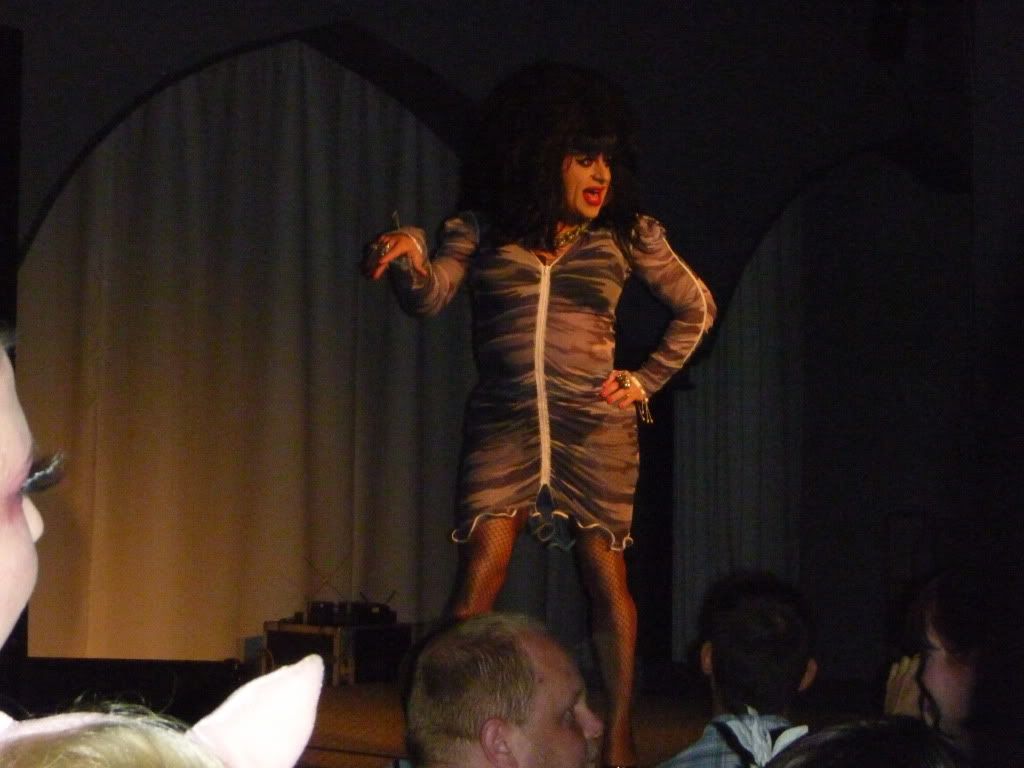 The hostess performing Alanis Morrissette's "You Oughta Know." She rocked it!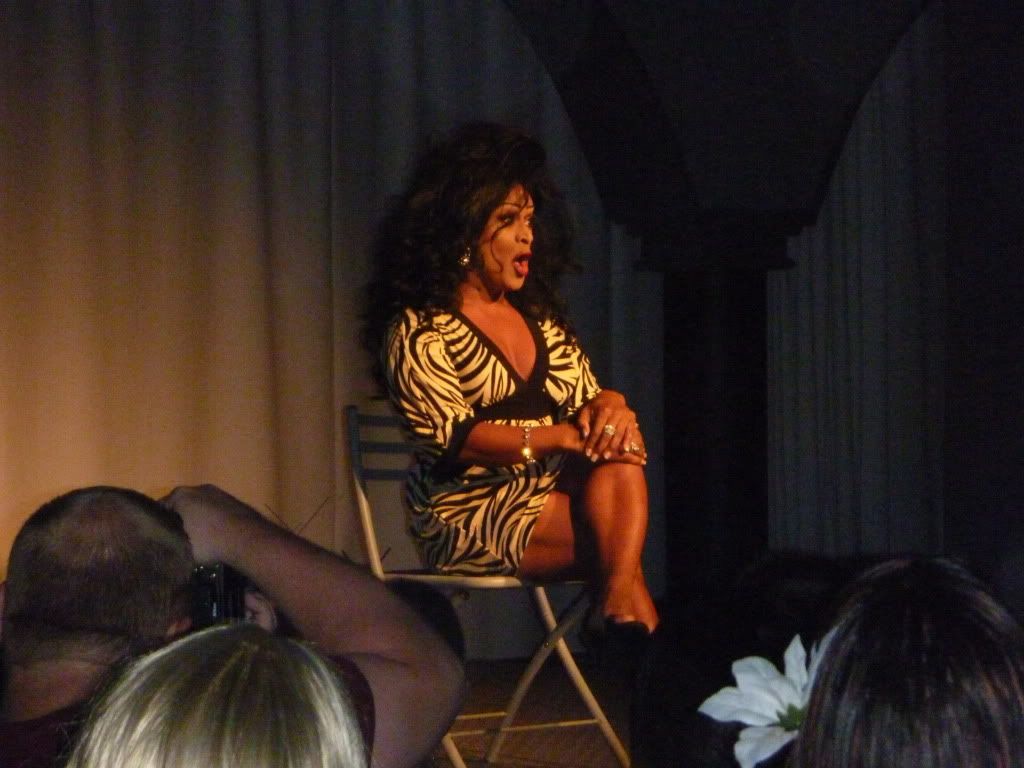 This gal looked like Diana Ross but performed Whitney Houston. So good!!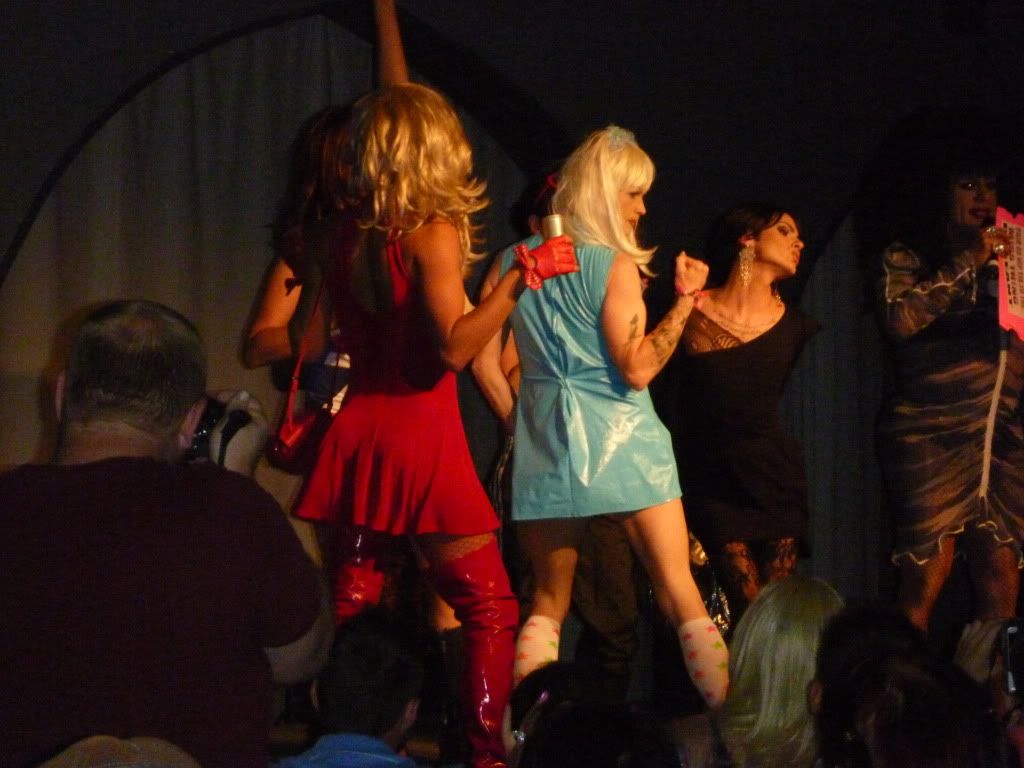 The Spice Girls! The guy dressed like Posh looked JUST like her. He was so pretty!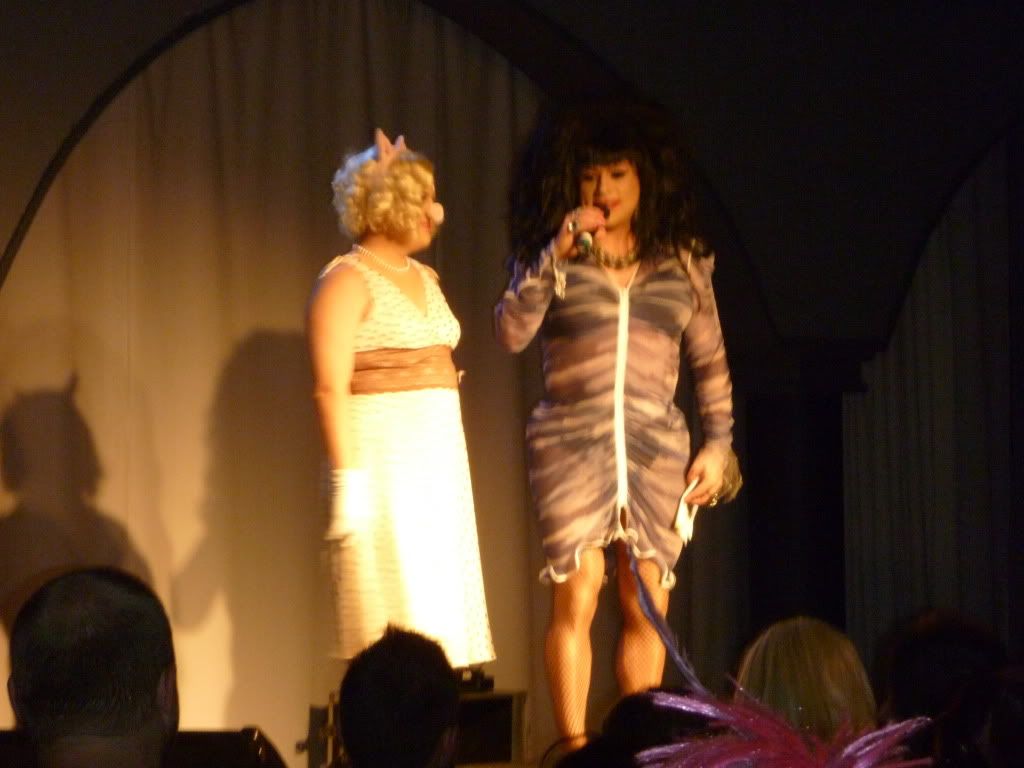 Andi's friend Joe, who had performed. (I don't remember his stage name, but it was fabulous.) He had re-written a Madonna song to all about food and performed in a Miss Piggy costume.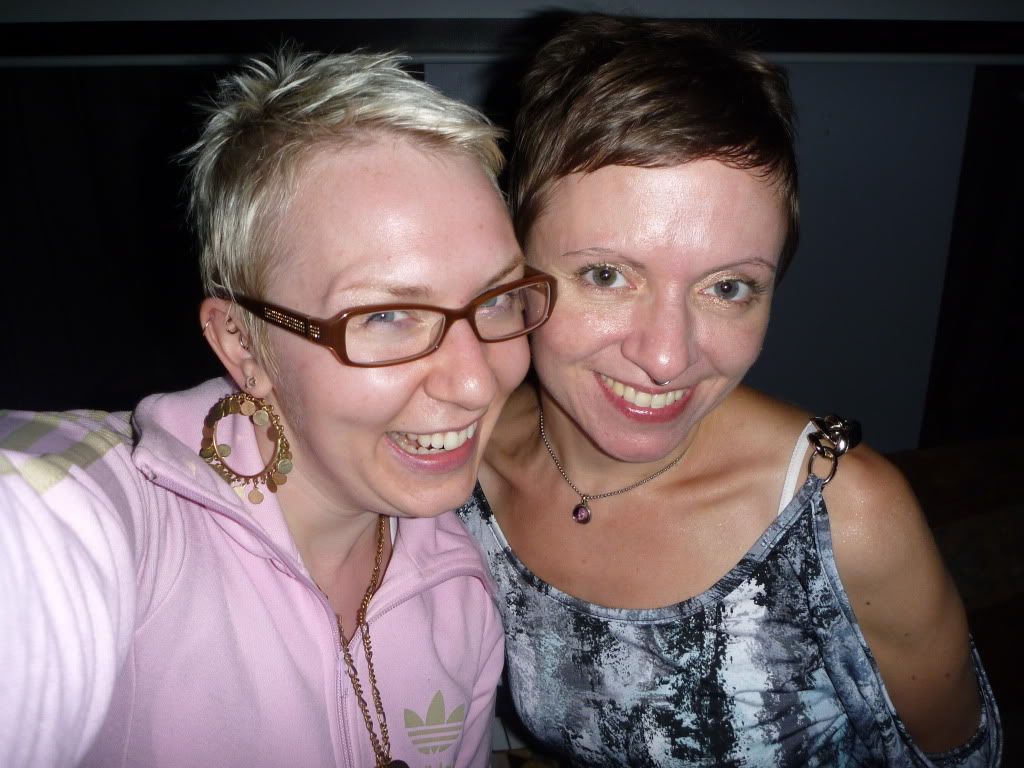 Our "date" pictures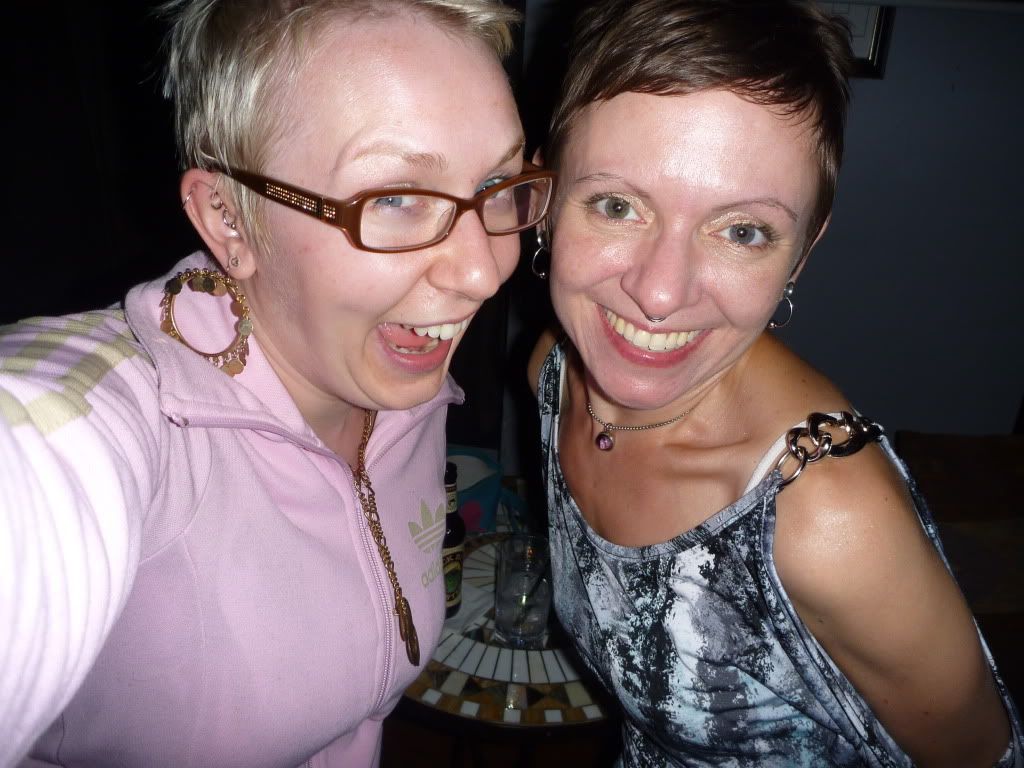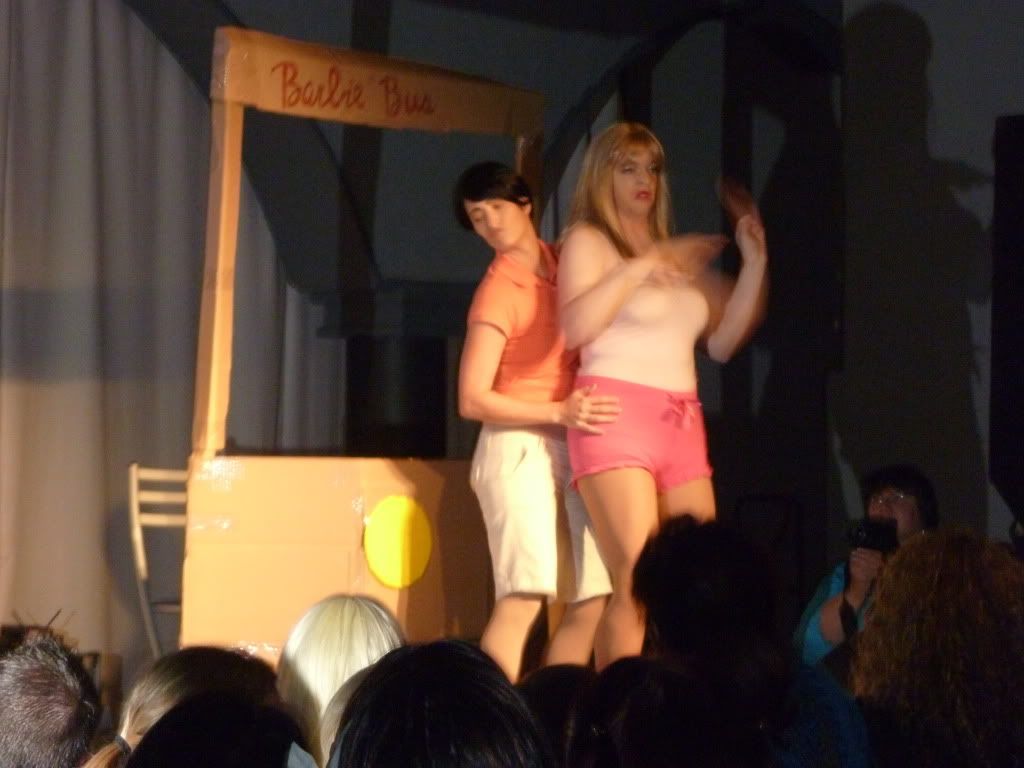 These girls performed "Barbie Girl" by Aqua. I wish I could have gotten a better picture of "Britney" because she looked a lot like her!
I wish this picture would have turned out better. Their costumes were great. They performed Salt n Pepa's "Push It" and ROCKED it. Everyone in the room was dancing and cheering!
After the performances were over the DJ turned on the dance music and we danced for a little bit, but then it was time to go. Today is a work day and neither Andi nor I wanted to be too dead today. They do this every month at the Fez and I definitely recommend going because it was so crazy fun! Next month's theme is Studio 54. Disco!
Posted by

Brittany
at 7:58 AM